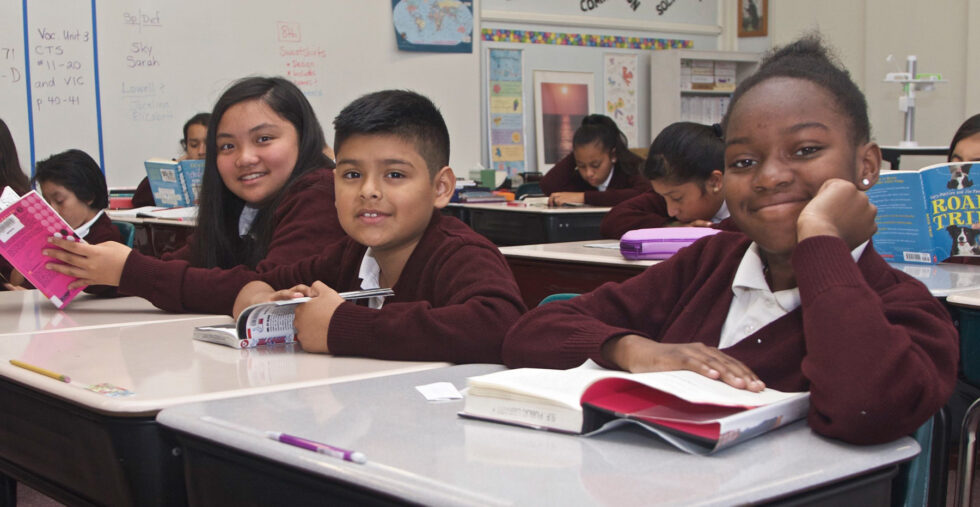 St. Anthony – Immaculate Conception
St. Anthony-Immaculate Conception School, located on the border between San Francisco's historic Mission District and the Bernal Heights Neighborhood, was founded in 1894 by the Dominican Sisters of Mission San Jose to educate the immigrant children of this neighborhood. As the demographics of the neighborhood have changed, the mission of the school has remained constant, provide the best quality education possible to the children entrusted to our care. SAIC keeps up-to-date with educational theory and practice to ensure our students are well-prepared for the rigors of high school. 100% of our eighth graders who apply to Catholic and private high schools are accepted to one of their top three choices. We offer a rigorous academic program that focuses on 21st Century Skills in a supportive and nurturing, faith-based environment. In addition to the core academic subjects, we are very strong in technology and the arts.
We are a small community and our strong sense of faith and family permeate everything we do. We have small class sizes, with teacher to student ratio averaging 1:16, which allows for teachers to get to know all of their students and their families very well. This also allows students the opportunity to grow in their faith as they deepen their knowledge both in and out the classroom.
Dominican Sisters Vision of Hope   |   1555 34th Avenue, Oakland, CA 94601   |   Phone: 510-533-5768
Dominican Sisters Vision of Hope is a 501(c)(3) non-profit organization. Our EIN number is 94-3356021, and our tax-exempt status is granted under a group exemption with the U.S. Catholic Conference of Bishops.