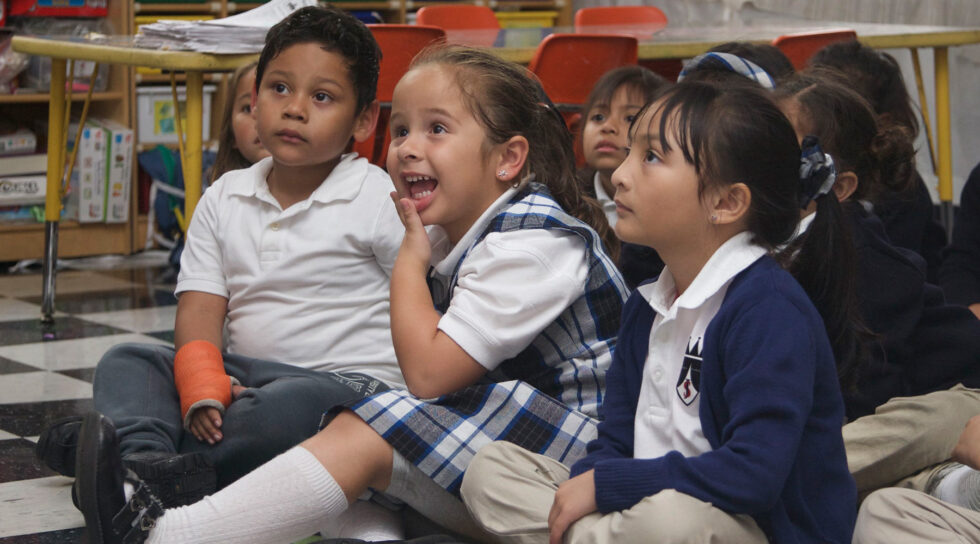 St. James
Saint James is a Catholic elementary school located in the Mission District of San Francisco and an Alliance of Mission District Catholic Schools member. The Dominican Sisters of Mission San Jose in association with their lay partners administer St. James School.
Our parochial school serves children of families of varied cultural, ethnic, and socioeconomic backgrounds with all services afforded by the Archdiocese of San Francisco.Empowered by Jesus and His teachings, we accept the responsibility to help develop the gifts and talents of students, parents, and staff alike.  We acknowledge that parents are the primary educators of our students, and we strive to work collaboratively to ensure success of all students. We challenge our students to recognize their important role as future world leaders guided by the Gospel mandate to serve one another in love.  As leaders of our faith community, the faculty instills a strong sense of Catholic/Christian values, self-worth, moral responsibility and 21st Century skills.  We empower students to reach their full potential by fostering the development of the whole child, thus enabling the students to continually grow as positive, contributing members of the Church and society.
Dominican Sisters Vision of Hope   |   1555 34th Avenue, Oakland, CA 94601   |   Phone: 510-533-5768
Dominican Sisters Vision of Hope is a 501(c)(3) non-profit organization. Our EIN number is 94-3356021, and our tax-exempt status is granted under a group exemption with the U.S. Catholic Conference of Bishops.