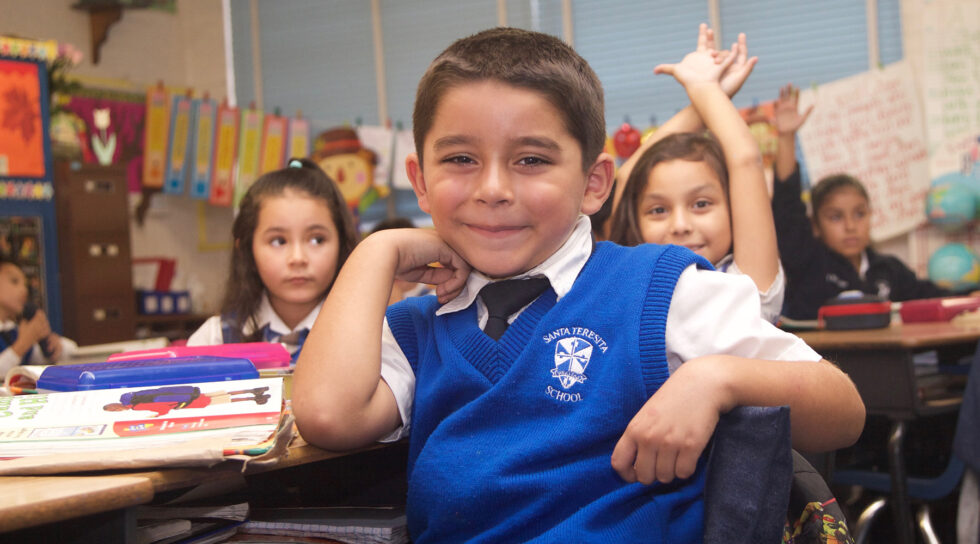 Santa Teresita
Belief in God and the teachings of Jesus Christ are the cornerstones of the Santa Teresita School community. We believe that all of God's children deserve a quality education in a safe and nurturing environment. We work together with parents for the Christian and academic education of their children. As a community of dedicated administrators, teachers, parents and students, Santa Teresita School strives to develop faith-filled, responsible citizens for our global community by providing a quality education which emphasizes academic progress, self-discipline and moral training.
Our goal is to provide children with the love, care, respect and structure they need now to experience academic, social and spiritual growth for a better life in the future. We invite you to visit our school to experience a community in which faith and education meet, producing children who are enthusiastic, well-mannered and spirit filled learners.
Dominican Sisters Vision of Hope   |   1555 34th Avenue, Oakland, CA 94601   |   Phone: 510-533-5768
Dominican Sisters Vision of Hope is a 501(c)(3) non-profit organization. Our EIN number is 94-3356021, and our tax-exempt status is granted under a group exemption with the U.S. Catholic Conference of Bishops.