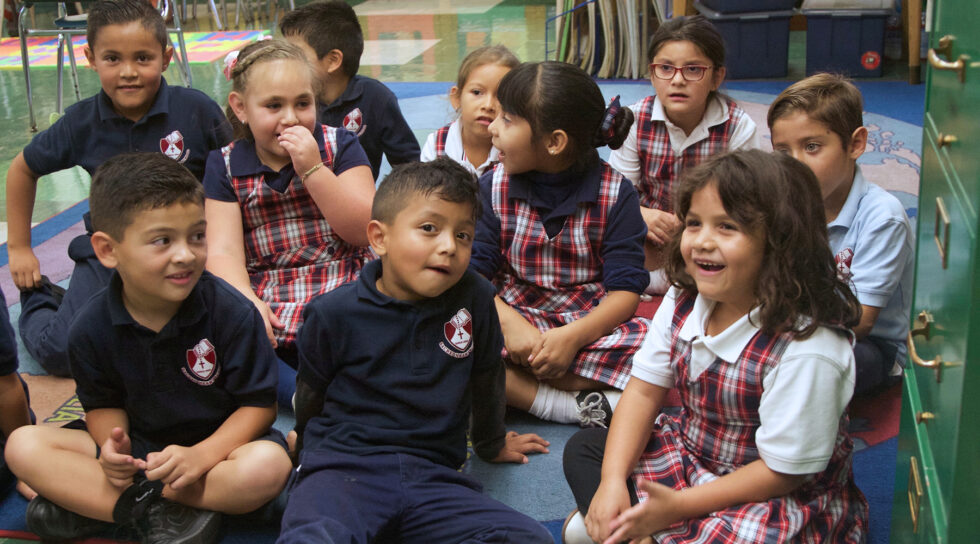 Sacred Heart
Sacred Heart is a Transitional Kindergarten through Eighth Grade elementary school, situated and serving a diverse community within the Lincoln Heights area of Los Angeles.
We are committed to teaching the charism of the Dominican Order: VERITAS (the seeking of truth in all things), which is a major influence within our school. Our educational program permeated by Catholic teachings and values provides an environment that envelops spiritual, academic, and social growth for all students.
Dominican Sisters Vision of Hope   |   1555 34th Avenue, Oakland, CA 94601   |   Phone: 510-533-5768
Dominican Sisters Vision of Hope is a 501(c)(3) non-profit organization. Our EIN number is 94-3356021, and our tax-exempt status is granted under a group exemption with the U.S. Catholic Conference of Bishops.