Join us as we celebrate Catholic Schools Week
Vision of Hope Fast Facts
% Students from Single Parent Households
2016 Graduates Accepted by Catholic High Schools
Tuition/Fees Paid by Parents
Tuition Shortfall per Student
% Receiving Tuition Assistance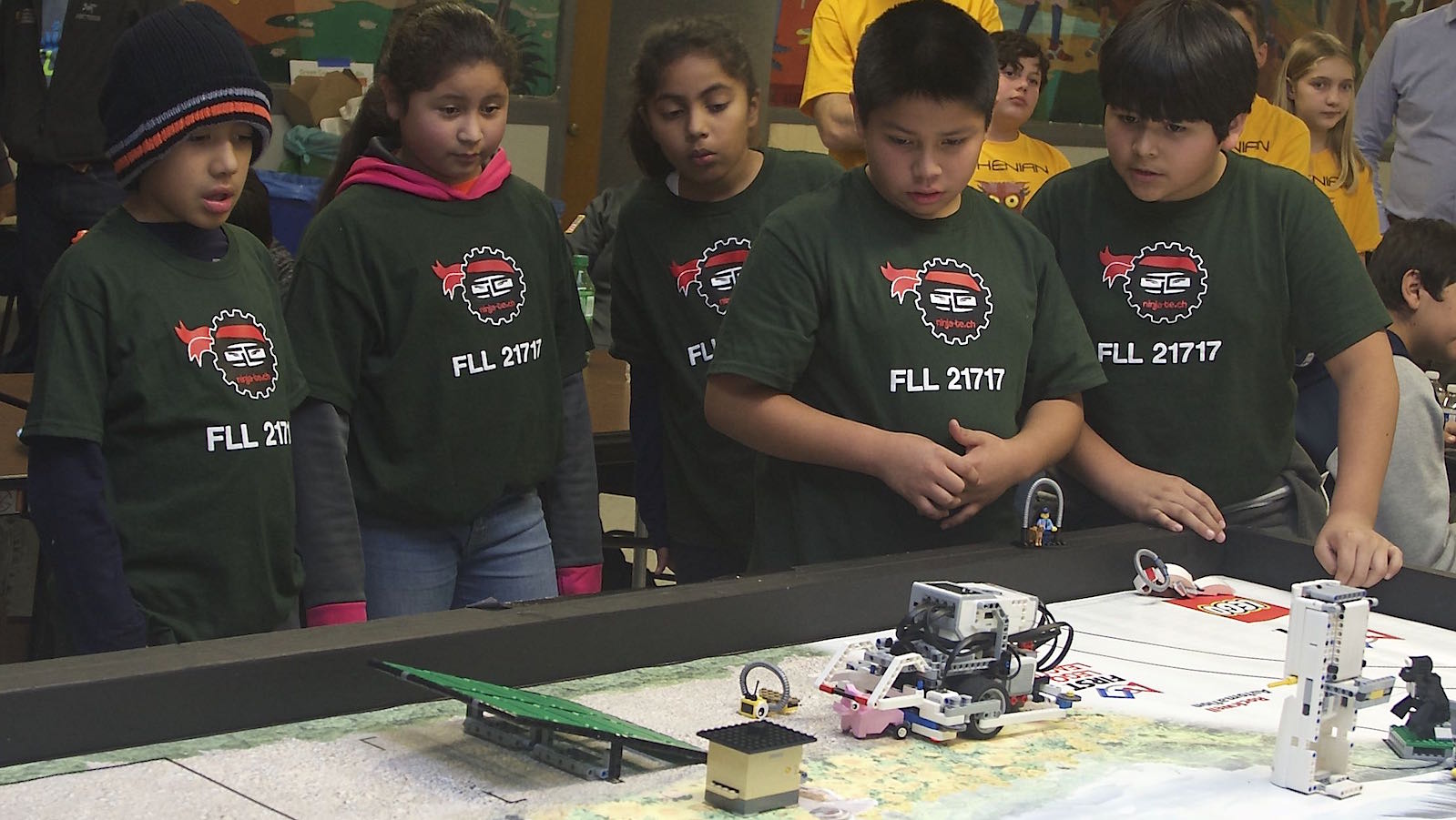 Students from two Vision of Hope schools –– Saint James Catholic School and St. Anthony-Immaculate Conception School –– competed in the Animal Allies 2016 FIRST Lego League qualifying tournament on Saturday, Nov. 19, at St. Anthony-Immaculate Conception, San Francisco.
The Ninja-Tech teams are coached by Mr. Albert Bricker, technology coordinator for both schools.
Sixteen Bay Area elementary schools participated, both private and public. It was the second consecutive year that SAIC has hosted the tournament.
A big "Congratulations!" to Sarah Aguirre, a current 8th grader, who has received the San Miguel Scholarship to attend La Salle High School. This 4-year full scholarship covers both tuition and books.  Sarah is a well rounded scholar who not only is part of several...
read more