Dominican Sisters Vision of Hope
Delivering on a Dream!
Ensuring the VISION OF HOPE Mission
---
CAMPAIGN GOAL › $5 Million BY JULY 2022
About Our Campaign
Delivering on a Dream › What began as a dream became a lasting Vision of Hope.
Sister John Martin Fixa's dream was for every child to have equitable access to a quality Catholic education. Our "Delivering on a Dream" campaign builds upon the legacy of our beloved Sister Johnnie and will propel our schools and students into the future with great promise. As we step into our 26th year, we are not only raising funds we are raising friends to help ensure school sustainability, improve student success, and develop dynamic initiatives for our eight schools.
Please join us in this important effort.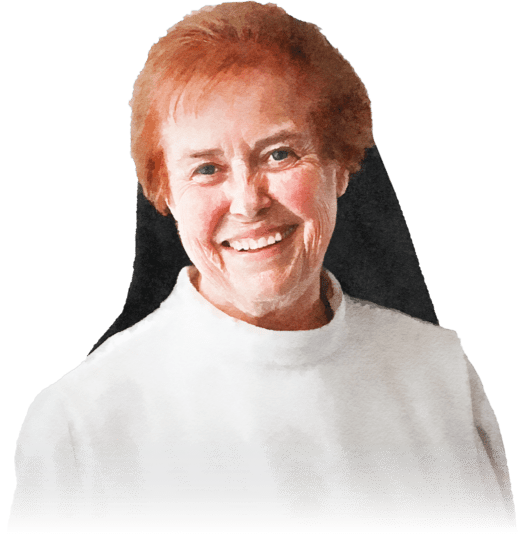 Campaign Leadership:
Betsy Bliss, Co-Chair
Charles Fixa
Charlotte Milliner, Co-Chair
Robert Roginson
Sister Patricia Ann Smith, O.P.
---
New Dreams › NEw Initiatives
Through your generous support, our "Delivering on a Dream" campaign, will fund three key initiatives:
Tuition Assistance
---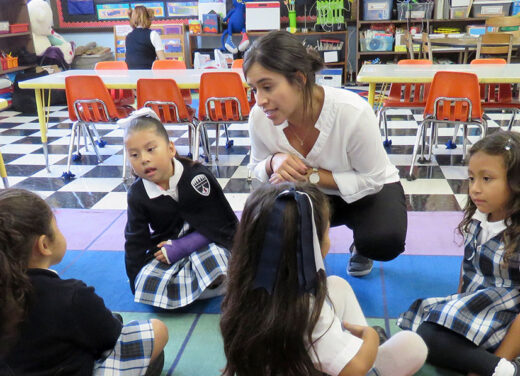 Increase School Assistance and Support
Increasing tuition assistance and operational school support is the key to providing access to quality Catholic education. These new funds will solidify and expand our core commitment while ensuring equitable access and opportunity for years to come.
FUNDING GOAL: $2.5M
Innovation
---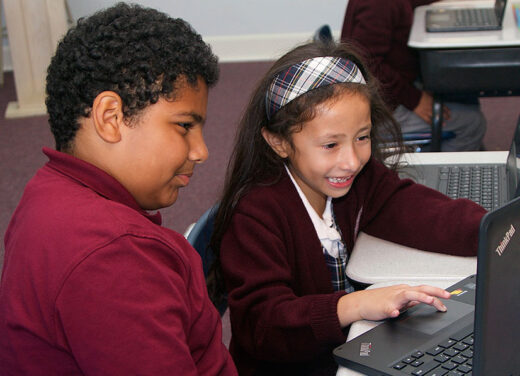 Innovative Academic Programs
Invest in professional development of teachers and blended learning instruction so that students of all learning styles and abilities excel.
Parent Leadership and Family Engagement Program
Support Vision of Hope's Parent Leadership Program, whose goal is to strengthen parental involvement in student academic growth, develop parent leaders at each school, and connect parents to the parish and broader community.
FUNDING GOAL: $2M
Organizational Capacity
---
Increase Organizational Capacity
Strategically expand Vision of Hope's staffing resources and broaden organizational capabilities to better respond to the growing financial requirements and changing programmatic needs of our schools.
FUNDING GOAL: $500K
---
Blessings Beyond Our Dreams

Ensure the Vision of Hope Mission by Helping us reach our goal of $5M by JULY 2022!
Thank you to all who have supported us! Please check back to see our progress.
---
Vision of Hope Impact
Vision of Hope makes the dream of receiving a quality Catholic education possible.
Your support enables Vision of Hope to continue to have a lasting impact on our schools and the children and communities they serve. Your contributions allow us to:

Bridge Opportunity Gaps
Vision of Hope's tuition assistance benefits up to 90% of families that send their child to a Vision of Hope school.

Help Develop Lasting Faith
70% of Vision of Hope 8th graders go on to attend Catholic high schools to continue learning and growing in their faith.

Strengthen Academic Foundations
Of those Vision of Hope school graduates who attend Catholic high school, 95% are accepted to a four-year college or university.
Catholic education breaks the cycles of poverty and nurtures the whole child
"Catholic schools have been a pipeline to opportunity for generations…. It gave people like me the chance to be successful. It provided me and my brother with an incredible environment of security. Not every school provides that."

– U.S. Supreme Court Justice, Sonia Sotomayor
---
Vision of Hope
Why support Vision of Hope?
Nationally, Catholic schools have experienced unprecedented challenges. Our "Delivering on a Dream" campaign fortifies Vision of Hope schools against these concerning national trends and provides an open door of opportunity for students to thrive academically, socially, and spiritually.
Nationally, Catholic schools have seen enrollment decline by more than 50 percent over the last four decades. Since 2006, more than 1,500 Catholic schools have been closed or consolidated. Most of these were elementary schools serving large numbers of Latinx and African American children. If this trend continues, many of the remaining urban Catholic schools will cease to exist.

Declining Enrollment
In 1960 nationwide enrollment peaked at 5.2 million. Today, enrollment has reduced to approximately 1.8 million.

Catholic School Closings
From 1966 to 2014, the national number of Catholic Schools reduced by 50%. Catholic Schools are closing every day.

Urban Catholic Schools
Over the last two decades, the number of urban Catholic schools has decreased by 37%. (NCEA 2021)
By supporting Vision of Hope's mission, you are investing in schools that offer:
Academic Excellence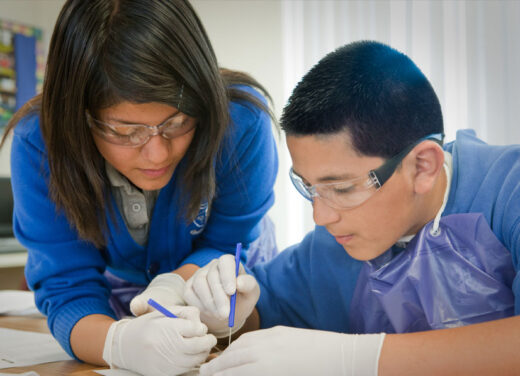 Vision of Hope schools develop curious, intelligent life-long learners who go on to serve as leaders within a wide range of vocations including: medicine, science, engineering, education, law enforcement, military service, community development, and elected service.
Dominican Values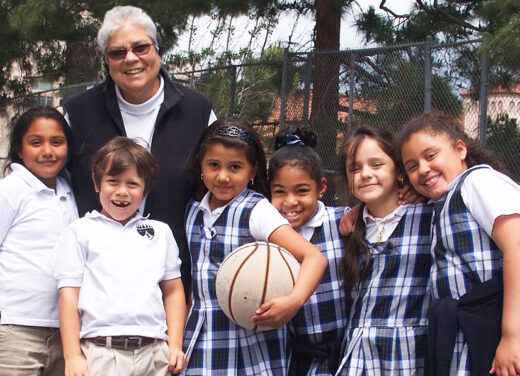 Vision of Hope schools are supportive learning environments where students and their families flourish. Our schools develop compassionate students who embody the four pillars of the Dominican charism: prayer, community, study, and service.
Community and Care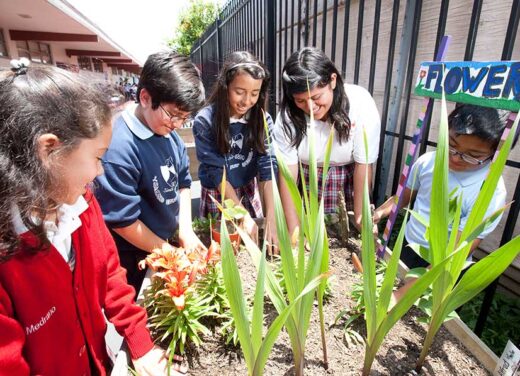 Vision of Hope schools instill within students the importance of ecological and social responsibility. Student service programs include various forms of community service, environmental projects, visiting the elderly, and participation in peace and unity walks.
---
Why the "Delivering on the Dream" campaign inspires our faithful supporters to give ›
Please hover or tap to see why our faithful supporters choose to support Vision of Hope:

Why I Support
Vision of Hope!
▼
"Sister Johnnie's dream a quarter century ago has become a life-transforming force in the lives of thousands of struggling families and under-served kids—providing quality education and skills necessary to break out of poverty, and instilling the values of respect, integrity and community that our society needs so desperately today. I dare say there is nothing more important for our country's future than carrying on Sister Johnnie's vision of hope."

–Betsy Bliss,
a supporter since 2003

Why I Support
Vision of Hope!
▼
"We are passionate about giving back and making an impact in the communities where we live and work. Access to quality education is key for a chance at a brighter and more vibrant future for our youth which is one of the many reasons we support Vision of Hope and their ongoing efforts to assist in children's academic success."

–F. Michael Heffernan

Why I Support
Vision of Hope!
▼
"The O'Shea Foundation is proud to support the Dominican Sisters Vision of Hope and in particular the "Delivering on a Dream" campaign. We are inspired by the legacy of our dear friend Sister John "Johnnie" Martin Fixa whose dedicated leadership ensured a vibrant future for countless of her Vision of Hope students past and present."

–Dolores McKeever Donahue
–Alicia J. Donahue
The O'Shea Foundation

Why I Support
Vision of Hope!
▼
"Catholic education is invaluable in shaping a person's life – academically, spiritually and morally. Through my own Dominican education, I gained the confidence, independence, perseverance, and compassion which have been key factors in my life. Robert and I are thrilled to support Vision of Hope, the Dominican Sisters, and keep Sister Johnnie's spirit alive through this campaign."

–Denise Bacall
Vision of Hope Board of Directors
Our Impact by the Numbers
---
1,437 Students Currently Enrolled
$16 Million in Tuition Assistance
50,000 Students Educated Since Vision of Hope's Founding in 1995
For over 25 years, Vision of Hope has helped thousands of students and families achieve their dream of receiving a high quality Catholic education. With your support, we can help thousands more.
---
Our schools, their students, and their families depend upon your support.
Make Your Online Donation Today!
Download Pledge Form to Set-up a Multi-year Gift!