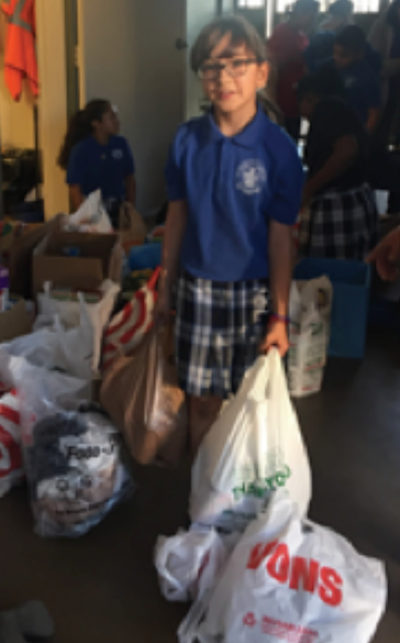 This year our pastor, Fr. Juan Bosco Jimenez, initiated a plan to have lunch with each classs. It gives him the opportunity to encourage each student to improve his or her academic performance. He urges them to be kind, helpful, respectful, honest, caring and model Christ-like behavior.
This gesture not only encourages the school community, it also serves as a catalyst for everyone to shine. Compassionate hearts and giving spirits are inspired in each student.
This was illustrated at Christmas, when canned food and blanket drives sponsored by the Student Council collected 2,300 cans and 55 blankets. These were picked up by Mr. Rodulfo Ortiz of Catolicos en Acion –– Catholics in Action –– and were delivered to Tecate, Mexico.